Story of a Ghetto that was not Jewish
All lives of the blockhouse of via Santa Croce
The impregnable stronghold of the Castello District, towered village meeting to the war reason of the Karalis Pisan and Aragonese colonizers survives a precious from historical and architectural value.

The "Ghetto degli Ebrei", (the Jewish Ghetto) of Carrer de Santa Creu - the Via Santa Croce that slides the Bastion in one of the most beautiful views of the city of Cagliari, acquired its identification name only in the last century, when in a hurry or maybe in need of synthesis and semantic agglomeration of nomenclature operations has forgotten its historical function of military pillbox to redefine itself at the distracted citizen as Jewish ghetto.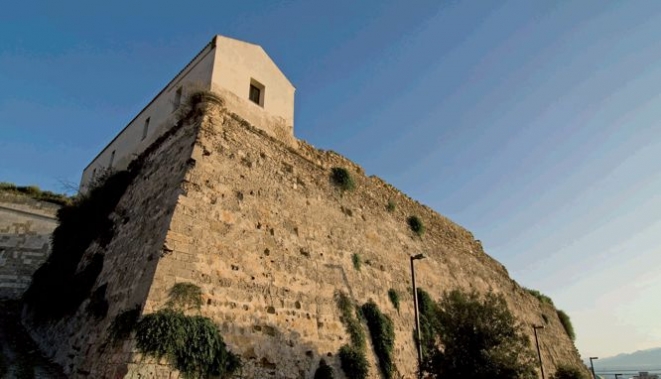 The time contraction time and unfortunate confusion between human destinies is almost legendary: the name is in fact quite recent, and it refers to the reception in the structure for the poor families in the district of Casello once the building lost the military function; all the facilities belonging to the current Jewish ghetto with underlying bastion, however, besides being placed externally compared to the sector which was occupied by the Jewish community, were built much later than in times of expulsion from these cities, which occurred in 1492.

Not Jewish then, but still ghetto, abandoned, stigmatized. The degradation of the Quartieri Becciu (old quarter) at the beginning of the last century, however, still kept the signs of the magnificent Spanish and Piedmontese rules.

Stable, headquarters of Carlo Emanuele III, housing the entire regiment of the Society of the Dragons.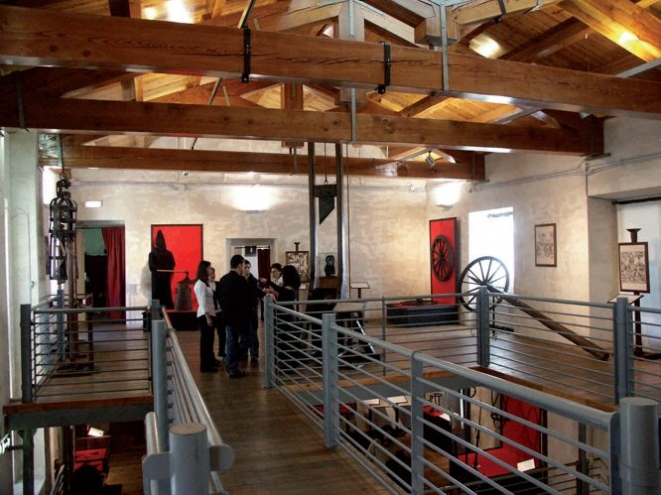 Dozens of changes and renovations made over five centuries and an almost continuous use is the price to pay for a privileged position, suspended on the bastion, surrounded by the beauty of the views of Cagliari. The visitor is not aware of this strategic location if not from the garden: the current entrance from Via Santa Croce is sloppy, and it does allow a glimpse of the miracle of the restoration carried out by the '90 to turn the bunker into a cultural center.

The permanent museum of the Towers and Fortifications of Sardinia has seen alternating hundreds of exhibitions, from Salgado to Robert Capa up to show the instruments of torture, collective exhibitions and workshops have taken place between balustrades and gunboats. In short, from the blockhouse the building continues to show signs of fire, but the sacred fire of art and culture.



Centro Comunale d'Arte e Cultura Il Ghetto
Cagliari, Via Santa Croce 18
Tel +39 070 6402115
+39 070 6402115
Tel +39 070 6670190
Fax +39 070 6401730

http://www.camuweb.it/centro.php?sede=ilghetto&mod=scheda
e-mail: ilghetto@camuweb.it
Timetable: Tuesday to Sunday from 9 to 20; Monday: closed
August 15 CLOSED
Guided visits by reservation
02 July 2015
©2020 Copyright - Sandalyon