Mamuthones e Issohadores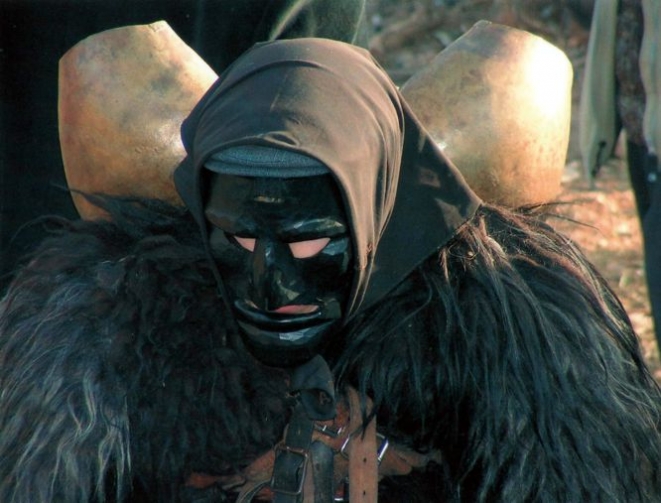 The famous masks of Mamoiada
Probably that of Mamoiada, is the best known Sardinian carnival and one of the few to have crossed the borders of the Island.
The characters of the Carnival of Mamoiada are the Mamuthones and the Issohadores.
The Mamuthones wear a black mask of alder wood by anthropomorphic shapes, sad and suffering expression and detailed features of the lips and the nose strongly pronounced.

They have the head wrapped in the muncadore (a dark headscarf), a mastruca sheepskin, chaps and boots typical of the shepherds outfit and the famous carriga, about thirty pounds of bells tied together and carried on the shoulders.

The Issohadores have a human aspect, bring a white linen shirt, bright red jackets and white pants. They wear a mask too, always white. They are equipped with a rope and wearing small bells over the shoulder.

The two groups carry on a proper ceremony, steeped in mystery.
01 January 2016
©2019 Copyright - Sandalyon