S'Urtzu and is Sonaggios
In Ortueri at the rhythm of an overwelming dance
In Ortueri the two masks around which the Carnival takes place are the Urtzu and the Sonaggios.

"S'Urtzu", the demoniacal ogre, is the typical animal mask. He wears a black sheepskin, with his face painted black and has, around his neck, a big rattle.

His impetus and his fury is kept at bay by a character with human features that keeps him subdued.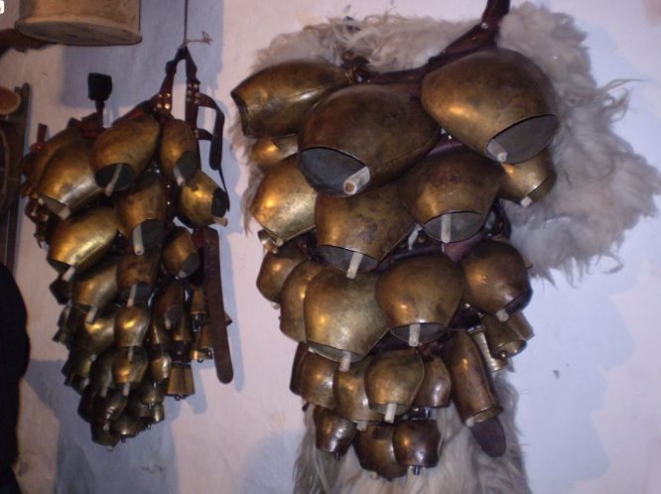 Photo by V.Mocci www.sardegnadigitallibrary.it/
"Is Sonaggios", literally "the bells", are that hang at the neck of the cattle.

These masks, that come out in large numbers, are the exact repetition of a herd: they wear, in fact, a white sheepskin and have their faces painted in black.

The sound of the bells punctuates the whole ritual, to the overwhelming rhythm of a dance that has its roots in the Sardinian agro-pastoral tradition.
01 January 2016
©2019 Copyright - Sandalyon